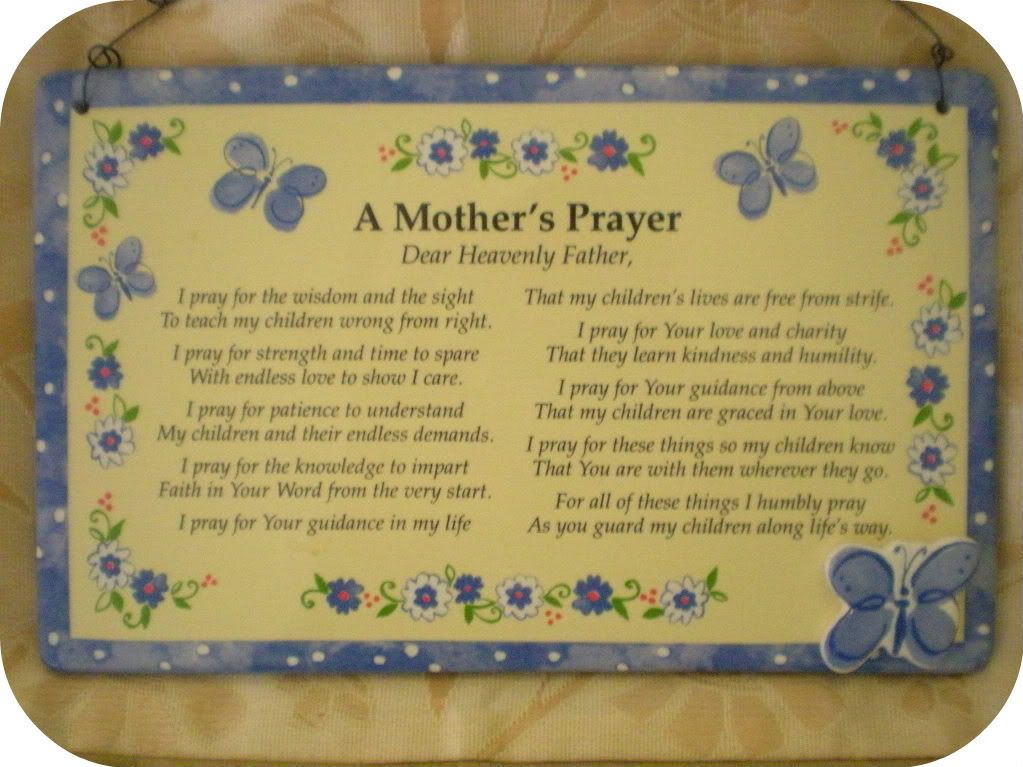 My mom bought this beautiful plaque for me a few years ago. I do not know who the author is but the prayer on it is absolutely beautiful:
~~~~~~~~~~~~~~~~~~~~~~~~~~~~~~~~~~~~~~~~~~~~~~~~~
I pray for the wisdom and the sight
To teach my children wrong from right.
I pray for strength and time to spare
With endless love to show I care.
I pray for patience to understand
My children and their endless demands.
I pray for the knowledge to impart
Faith in Your Word from the very start.
I pray for Your guidance in my life
That my children's lives are free from strife.
I pray for Your love and charity
That they learn kindness and humility.
I pray for Your guidance from above
That my children are graced in Your love.
I pray for these things so my children know
That You are with them wherever they go.
For all of these things I humbly pray
As you guard my children along life's way.